How I Helped My Sellers Get An Extra $10,000 Over Asking Price!
---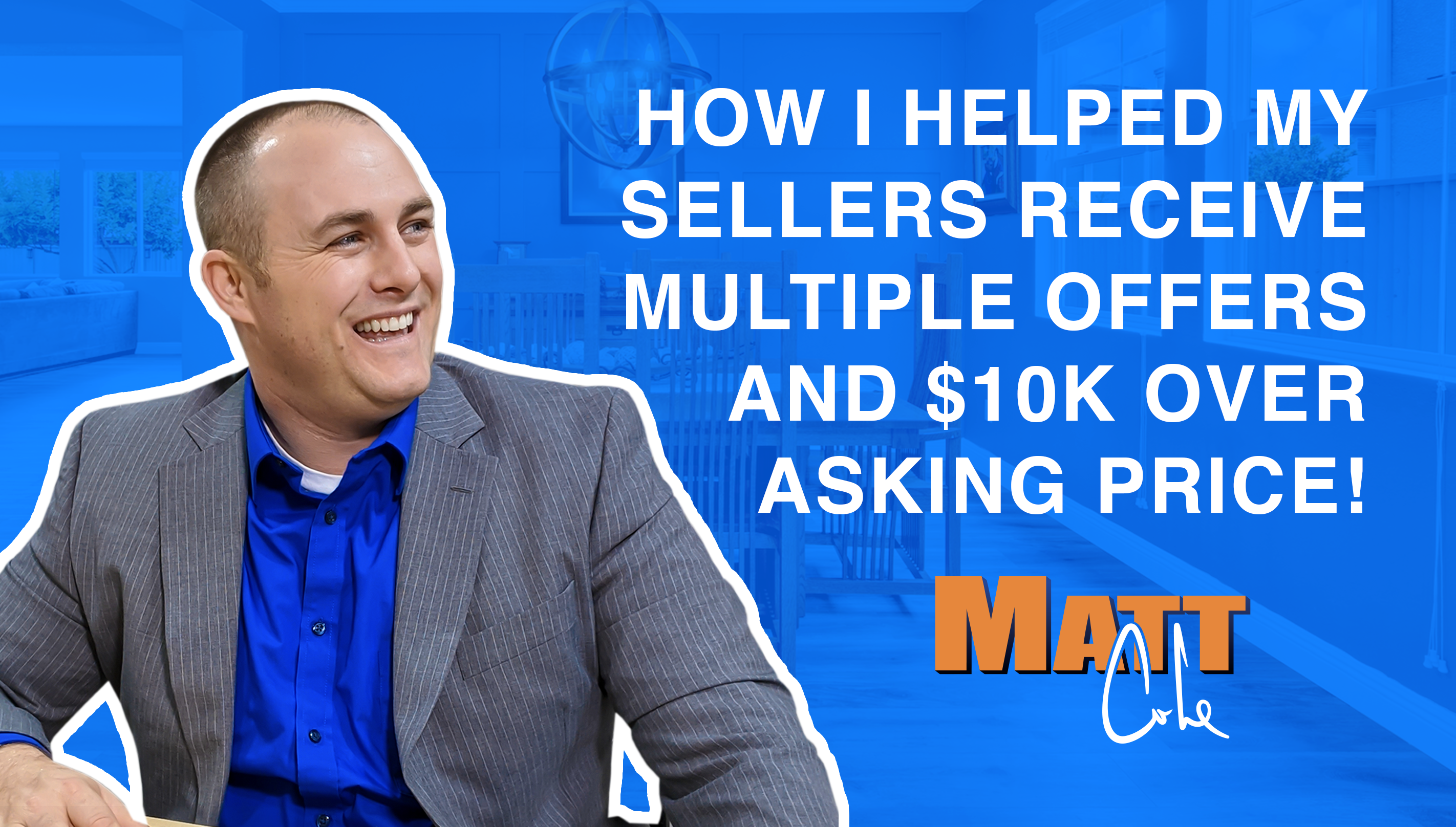 Selling your home can feel like a daunting task but the key is to implement the right strategies to increase the value of your home and maximize it's potential. Through our years in helping families buy and sell real estate we have built our proven strategies that help our clients achieve success time and time again!
One of our most recent clients are the perfect example of how our tried and true systems work. Last year we helped our clients buy a home in Vacaville while they had a home for sale with another Realtor in Martinez. Their home sat on the market for weeks with no offers and their agent was recommending a $20k price reduction. They were about to reduce their list price when our team was able to step in and help them reposition their home on the market. In just one week they had received multiple offers and ultimately sold for $10,000 over asking!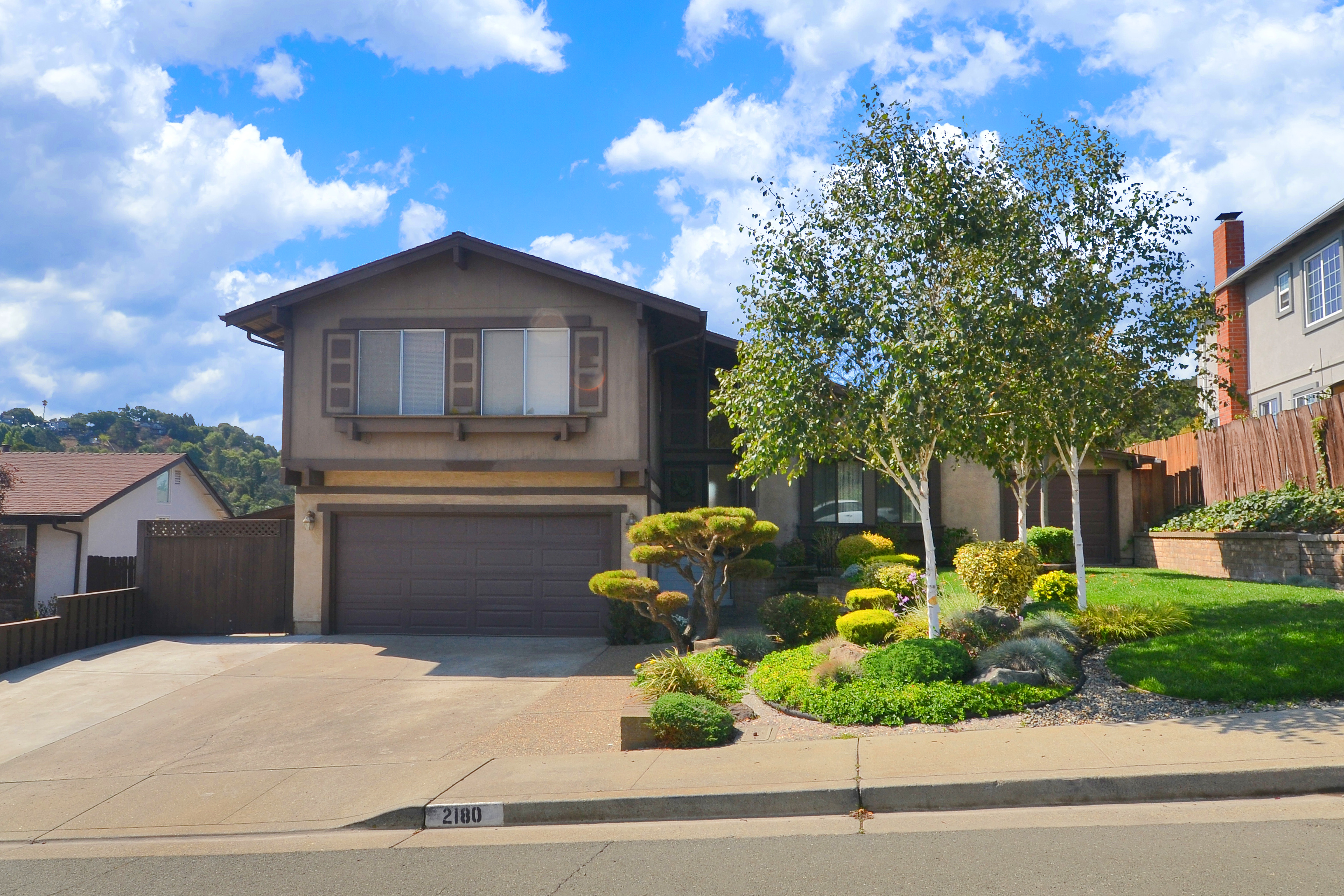 It's stories like these that continually drive us to connect with our community and help more people!
Now, you may be wondering how we were able to do this and that's a great question, here's the steps we took to reposition their home:
The first thing we did was take a look at how their home was presented online. The number one place people will first see your home is online and it is crucial to make a good impression. When we looked through the online photos, we saw a missed opportunity to really showcase their beautiful home and this was a good indicator that price may not be the reason for it sitting on the market.
Next we took a more in depth look at the pricing itself. We reviewed the data from homes in the area that had recently sold and that were currently on the market and determined that the list price was right and that we could help them sell their home with a relaunch in marketing.
Step 1: Decluttering
To maximize their homes space, we advised our clients to remove any unneeded belongings from their home. We still wanted key pieces such as furniture but by removing unneeded items we were able to make the rooms feel spacious and open.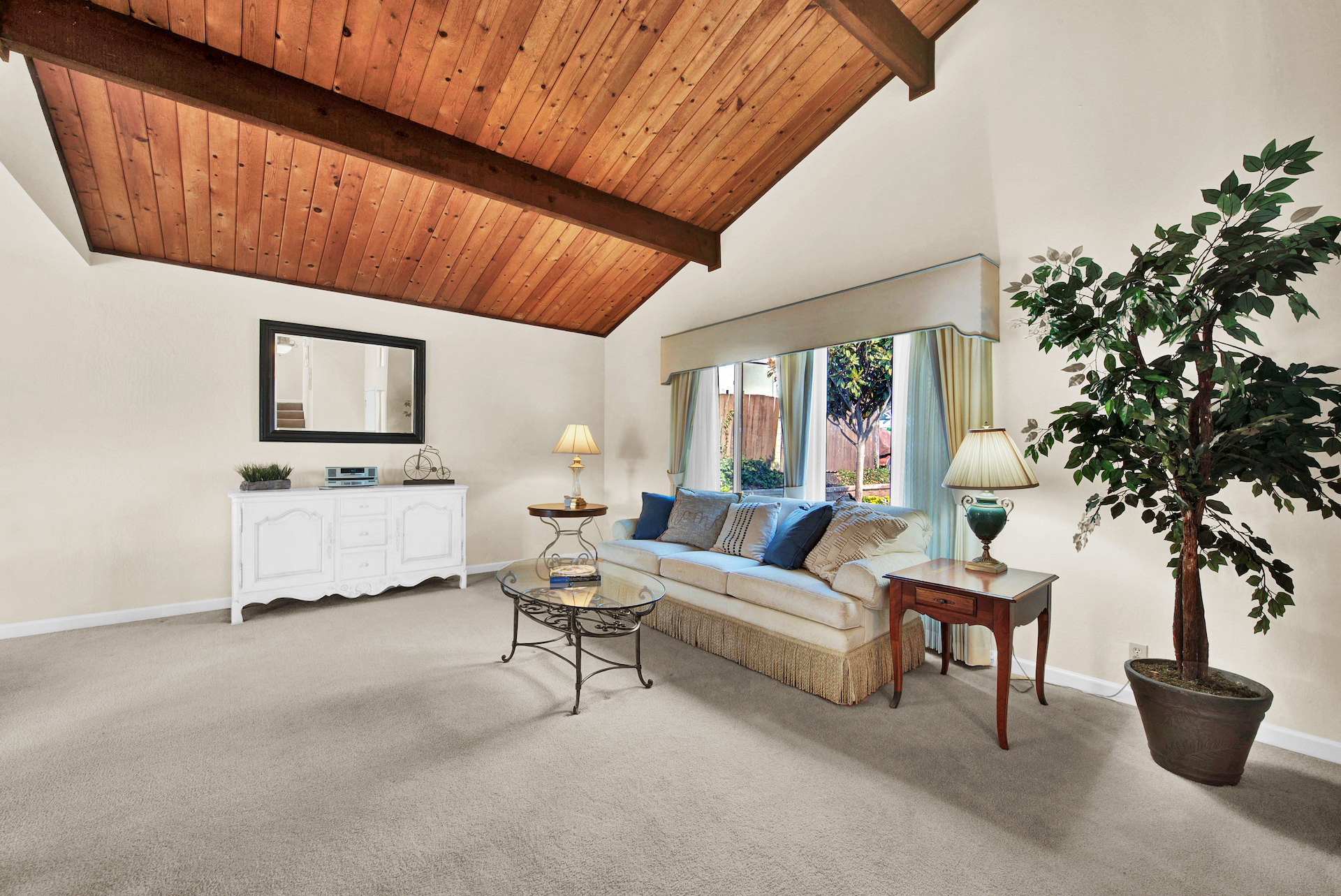 Step 2: Staging
A well staged home entices potential buyers giving you a better chance that they'll want to come see it in person and better yet make an offer!
Our team knows today's market and just how much value staging a home can bring. We have a variety of staging supplies for situations just like these and we were able to add the finishing touches to our clients home to maximize buyer interest.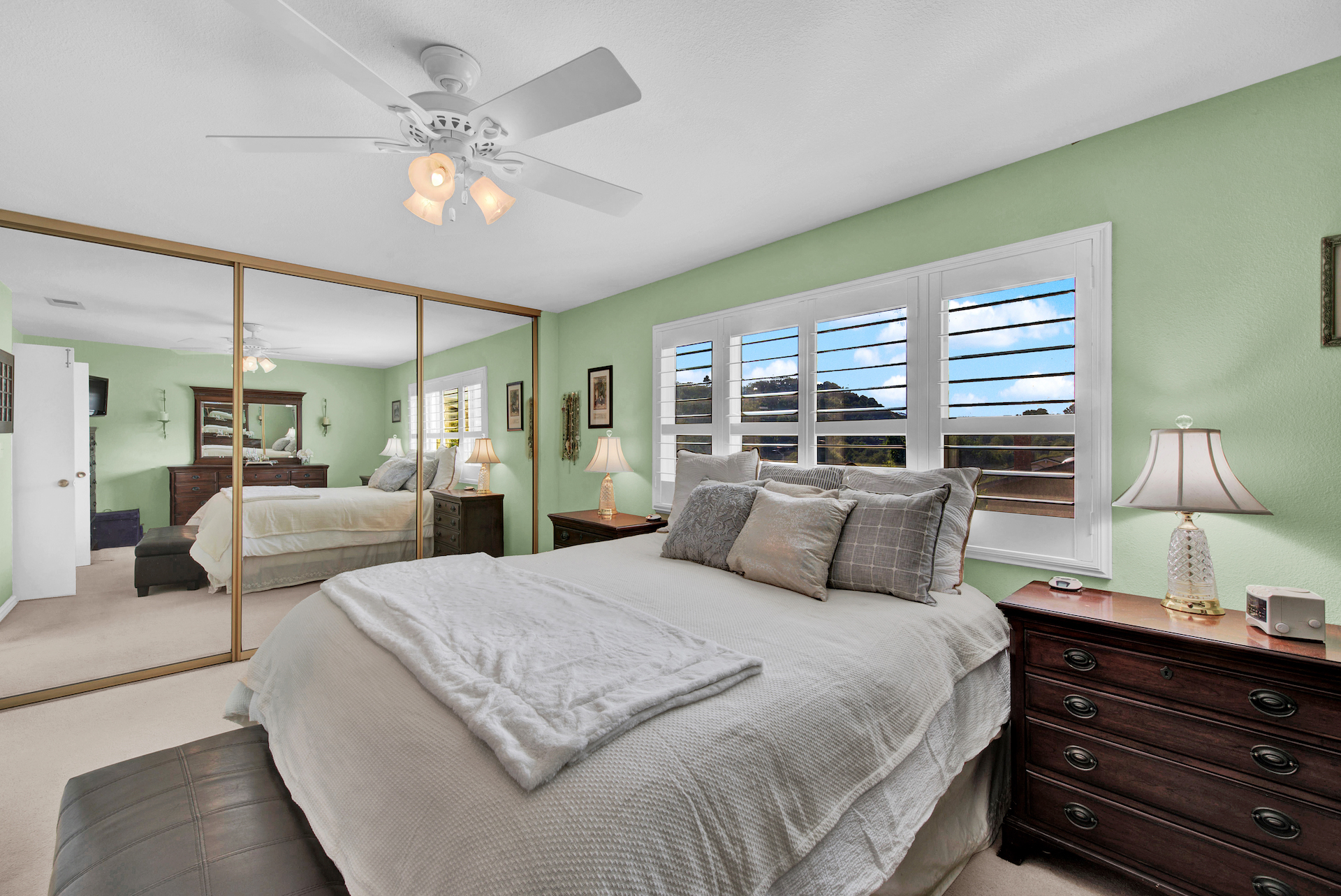 Step 3: Pictures
The next step was to have professional pictures taken. We worked with our trusted team of Real Estate Photographers who specialize in photographing homes so they show at their very best.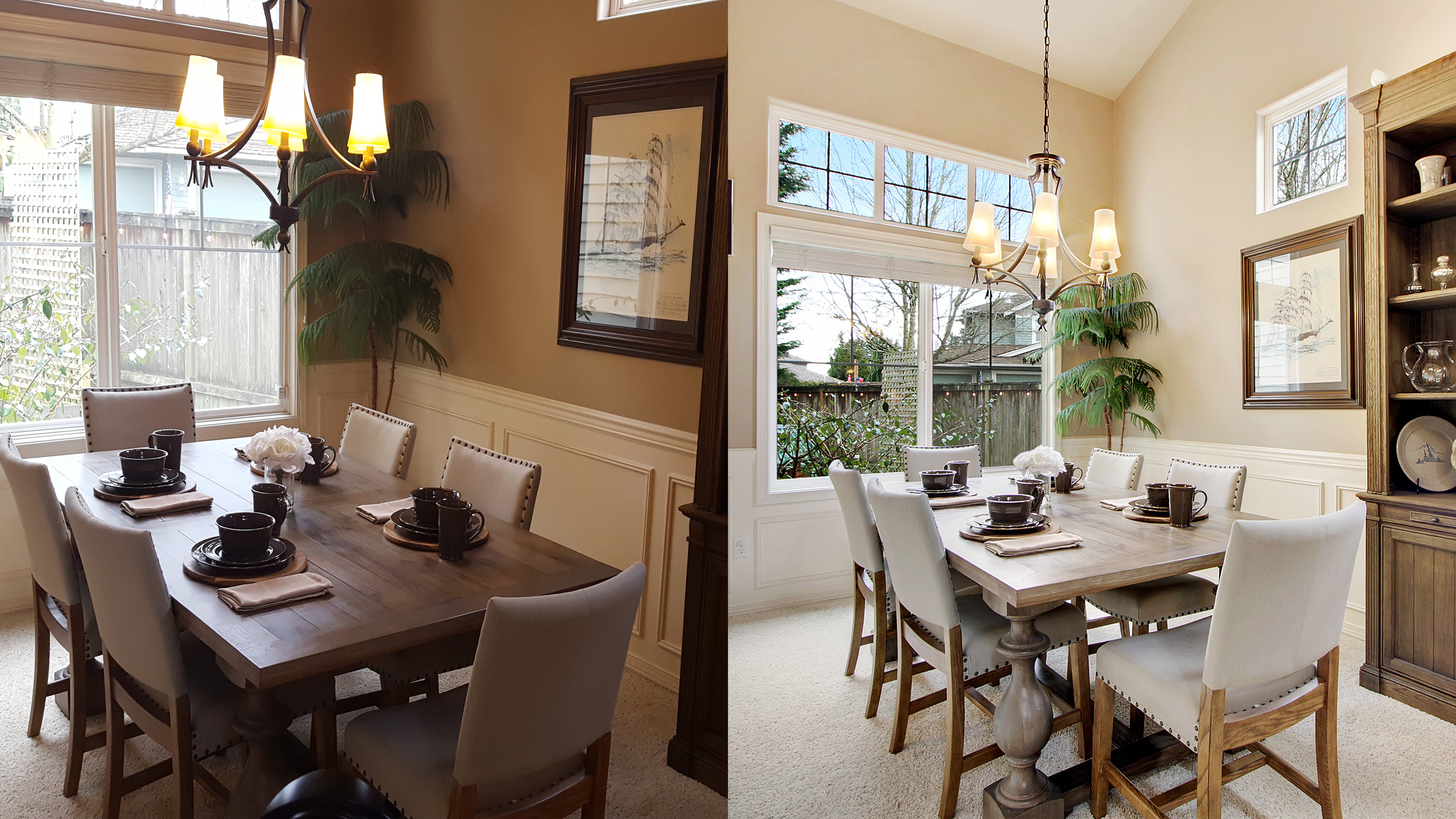 Here's a look at the before and after and it's easy to see the difference. The original pictures feel dark and crowded, where as the updated pictures are light, bright and spacious. We can't stress enough how essential having great pictures of your home are. They are the number one determining factor in creating buyer interest and our clients got first hand experience of this.
Step 4: Relaunch
After we had decluttered, staged and re-photographed our clients home we relaunched our marketing with the new pictures. We did not reduce the list price $20k as advised by their other Realtor, but instead took the time to properly showcase their beautiful home. This time around they received multiple offers in one week and accepted an offer for $10,000 over their list price!
We hope our client success story gave you some insight into steps you can take to maximize the potential of selling your home. Every home is is different but these simple steps have proven to provide winning results time and time again.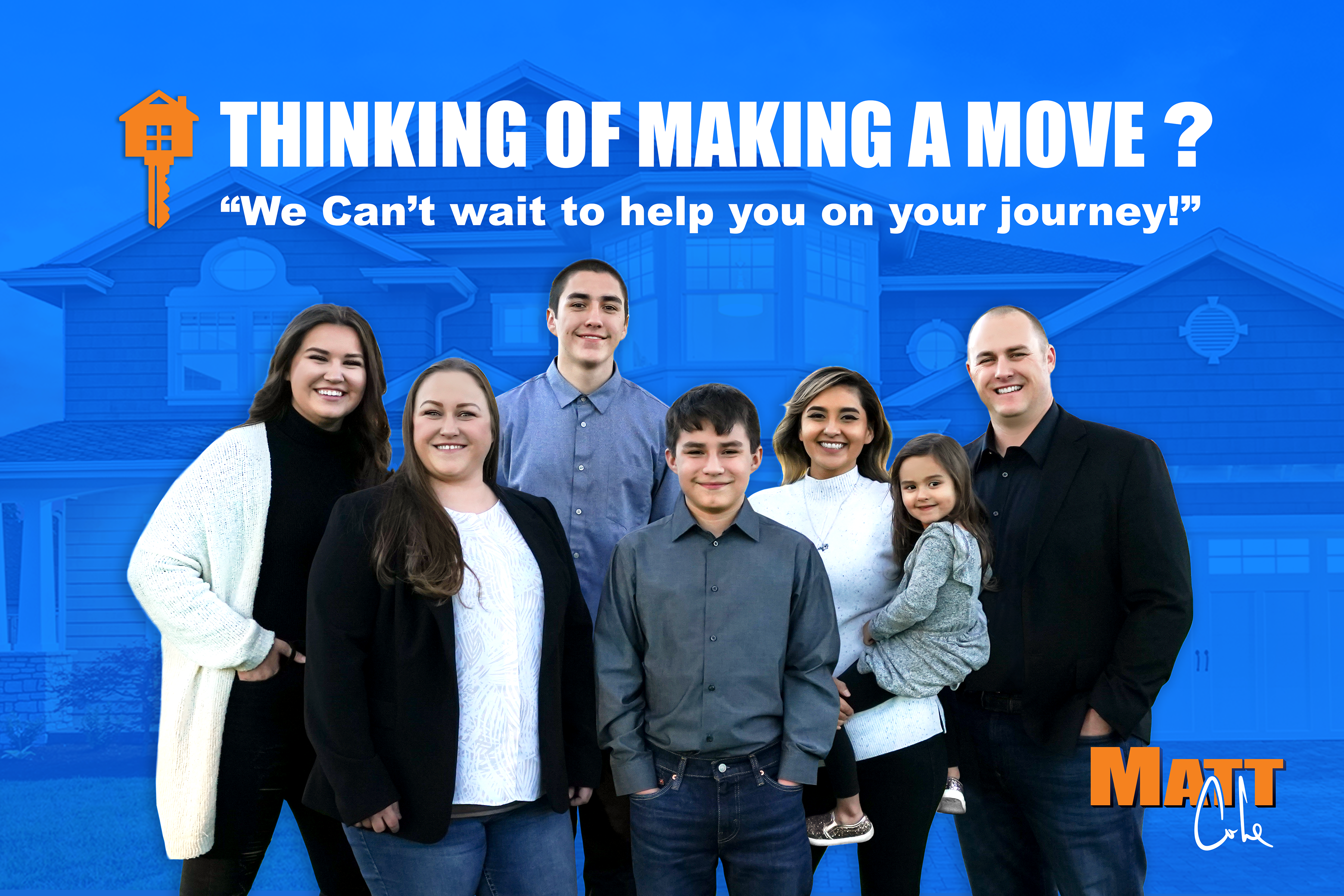 With the right strategy you can absolutely achieve your Real Estate goals and our team is dedicated to providing you with exceptional service to do just that. If you are interested in buying or selling a home we would love to help you on your journey!